Moving Washer Dryer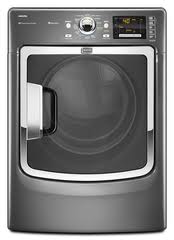 Gas Dryer:
ORIGIN: After a site exploration GSS will locate and securely close the shut-off valve for the dryer gas line. We will confirm the working condition of the dryer. We will securely wrap and properly package all dryer parts and shelter them inside the dryer for the relocation move. We wrap control the panel and make sure the door is secured and immobile. We also remove the venting and confirm with the customer as to whether or not the venting can be used at the new location.


DESTINATION: After verification of the proper placement site GSS will properly tape, connect and secure all gas lines with a new flex line. Only aluminum venting is used for gas dryer connections. We test the dryer for free flow of exhaust as well as overall operation. We guarantee proper attachment of dryer venting to unit and to house exhaust. We then complete a final check of all operations.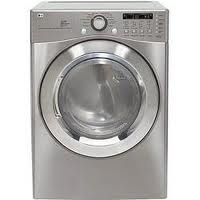 Electric Dryer:
ORIGIN: GSS will first confirm the proper operation of the dryer. After removing the electrical plug from the socket we disconnect all venting. We then wrap the control panel and loose parts then place them inside the drum for safe transportation.
DESTINATION:  After a site survey we confirm all necessary parts are with the dryer and the unit is in sound condition. After electrical connection we secure all venting and provide for a completely unobstructed flow of exhaust from the unit. We check and verify with the customer the correct operation of the dryer.
For moving washer dryer in Fort Wayne call Garrett Specialty Services.
If you would like a professional movers quote or a third party service quote for this service, Contact Us!
When it comes to appliances, AJ Madison has it all—extensive product knowledge, attentive service, huge selection and superior savings. As an authorized dealer, AJ Madison, provides an extensive selection of today's top brands like Electrolux, Frigidaire, Whirlpool, Miele, LG, Fisher & Paykel, Bluestar, Bosch, GE and many others. AJMadison.com is a treasure trove of appliance information with more than 20,000 products in an easy-to-navigate interface. Constantly updated with the latest product information, including detailed images, money-saving rebates, accessories and more, AJMadison.com is the one-stop resource for everything customers need to know while researching and purchasing home appliances.