Move Washer Dryer Fort Wayne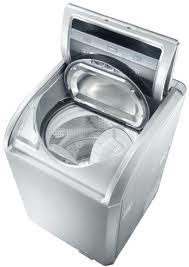 ORIGIN: GSS will verify the working status of your washer prior to service. We test the fill, drain, and spin cycles of the washer. After the test, the water supply is shut off, lines are disconnected and unit is checked to insure it is not damp. All parts are wrapped, labeled and placed in drum for safe transportation. The lid of the unit and the drum are secured to eliminate any problems from movement during relocation.
DESTINATION: After verification of set-up location, we confirm reliability of the water connections and plumbing. We make double sure the drain hose and drain hose coupling are securely attached. We then validate working condition of unit through fill, drain and spin cycles. We will level and test spin washer for any vibration in drum unit. After a thorough inspection of the washer we report the working condition to client.
If you would like a professional movers quote or a third party service quote for this service, Contact Us!
When it comes to appliances, AJ Madison has it all—extensive product knowledge, attentive service, huge selection and superior savings. As an authorized dealer, AJ Madison, provides an extensive selection of today's top brands like Electrolux, Frigidaire, Whirlpool, Miele, LG, Fisher & Paykel, Bluestar, Bosch, GE and many others. AJMadison.com is a treasure trove of appliance information with more than 20,000 products in an easy-to-navigate interface. Constantly updated with the latest product information, including detailed images, money-saving rebates, accessories and more, AJMadison.com is the one-stop resource for everything customers need to know while researching and purchasing home appliances.