Move Washing Machine Fort Wayne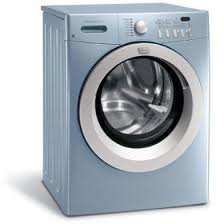 ORIGIN: GSS will verify the working status of your washer prior to service. When relocating, we will install the shipping bolts before transporting which is necessary for front-load washers to prevent damage during relocation. If you do not have the original shipping/stabilizer bolts, spacers and installation tools or technicians are well prepared and will accommodate you. We will insure the information on bolt-kit installation is included in the relocation.
DESTINATION: We insure that all shipping braces have been removed prior to examining the working condition of the washer. We will level and test spin washer for any vibration in drum unit. GSS installs water hoses and drain connection then verifies there are no leaks during the unit's operation. We will secure the drain hose in discharge in an appropriate manner.
If you would like a professional movers quote or a third party service quote for this service, Contact Us!
When it comes to appliances, AJ Madison has it all—extensive product knowledge, attentive service, huge selection and superior savings. As an authorized dealer, AJ Madison, provides an extensive selection of today's top brands like Electrolux, Frigidaire, Whirlpool, Miele, LG, Fisher & Paykel, Bluestar, Bosch, GE and many others. AJMadison.com is a treasure trove of appliance information with more than 20,000 products in an easy-to-navigate interface. Constantly updated with the latest product information, including detailed images, money-saving rebates, accessories and more, AJMadison.com is the one-stop resource for everything customers need to know while researching and purchasing home appliances.