Move Exercise Machines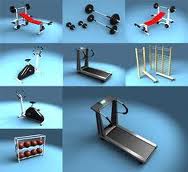 At GSS we are well acquainted with all home exercise equipment, including free weight set-ups, Bowflex® products, nautilus equipment, treadmill and elliptical machines. Our expert crew will completely disassemble and pack each piece of exercise equipment and include any relevant notes or diagrams pertinent to proper assembly.
If you want to move exercise machines call a trusted professional, call Garrett Specialty Services today.
Services Provided For:
Home Gyms

All Bowflex® Systems

Treadmills & Ellipticals

Free Weight Systems

Nautilus Equipment
ORIGIN: After verification of working order of item GSS will  record any relevant diagrams, instructions or pictures necessary to insure proper reassembly. All accessories and small items are labeled and secured with item for safe transportation.
DESTINATION: After verification of set-up area for the exercise equipment we will safely and securely reassemble all exercise units. Our experienced crew members will test equipment for the proper working order and for the safe use of the item by the customer.
If you would like a professional movers quote or a third party service quote for this service, Contact Us!
PureFormulas.com-Highest Quality Health Supplements from Thorne, Metagenics, Biotics and More at Competitive Prices! Click here!